2020-2022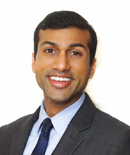 Anoop Muniyappa, MD, MS is currently faculty at the UCSF Division of Hospital Medicine. He earned his medical degree from the UCSF-UC Berkeley Joint Medical Program and completed internal medicine residency and clinical informatics fellowship at UCSF. During clinical informatics fellowship, Dr. Muniyappa led data extraction, analytics, and visualization for several enterprise-wide quality and operational improvement initiatives, including the development of Tableau dashboards to visualize disparities in online patient portal access. He also led a national study of factors associated with adherence to remote monitoring of cardiac implantable electronic devices. Dr. Muniyappa's informatics interests include leveraging data science, the electronic health record, and digital health tools to improve healthcare quality, value and equity.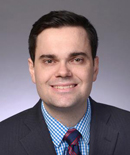 Colin Purmal, MD is currently on faculty at the San Francisco Veterans Administration. He received his medical degree from UT Southwestern and completed his residency at UCSF. His academic interests are EMR improvement, healthcare for the unhoused, and improved electronic communication between providers. Dr. Purmal splits his time between providing care in the SFVA Emergency Department and with the VA Sierra Pacific Network (VISN 21) Clinical Resource Hub telehealth group where he is focusing on data analytics and support.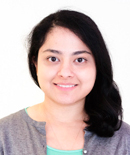 Priya Ramaswamy, MD is currently Deputy Chief Health Informatics Officer at the San Francisco VA Medical Center. She​​​​​ earned her medical degree from Tufts University School of Medicine and completed both intern year and Anesthesiology residency at Beth Israel Deaconess Medical Center, Boston, MA. In 2022, she received the Physicians in AMIA Applied Clinical Informatics Fellowship Award. Her academic interests are in sustainability and operational informatics, health innovation and machine learning. 
2019-2021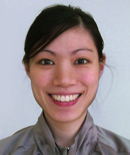 Reiri Sono, MD is currently on clinical faculty at UCLA, where she recently completed a fellowship in Molecular and Genetic Pathology. She completed an Anatomical/ Clinical Pathology residency at the Mount Sinai Hospital In New York, where she earned the Outstanding Service in Clinical Pathology award. Her clinical interests center on molecular pathology, cytogenomics, and lab management. Building on a strong programming background, Dr. Sono has developed software tools for the molecular genetics group, analyzed COVID-19 premortem/postmortem test correlation, built Epic workbench reports for pathology, and helped develop a project for automated inaccuracy detection on death cerctificate data. She additionally helped design and teach the course on introduction to programming in Python for the fellowship.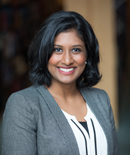 Meera Subash, MD is currently on clinical faculty the University of Texas Health Sciences Center in Houston where she will be serving in a joint appointment with the Division of Rheumatology at the McGovern Medical School and the UTHealth School of Biomedical Informatics. She completed her internal medicine residency at UC San Diego followed by a chief resident year at the VA San Diego. During fellowship, she co-facilitated the Rheumatology Informatics System for Effectiveness (RISE) Learning Collaborative, co-led the development of the innovative Parnassus Emergency Department Video Visit model which was adopted by the Digital Recovery Solutions Team during UCSF's COVID-19 response and recently led AMIA's ACIF Go-Live Podcast series. Dr. Subash's informatics interests include improving the digital patient experience, quality improvement metrics and reporting in the EHR, telehealth applications, and fostering a diverse workforce in clinical informatics. 
2018-2020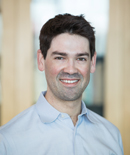 Logan Pierce, MD is currently on clinical faculty at the UCSF Division of Hospital Medicine (DHM), and practices clinically as a hospitalist and proceduralist. He completed his medical school training at Tufts University School of Medicine in Boston, MA followed by a residency in Internal Medicine at UCLA. During his Clinical Informatics Fellowship at UCSF, he learned to code using R, SQL, and Tableau, which gave him the skills necessary to lead a new data analytics group embedded in UCSF's Department of Surgery. Dr. Pierce splits the remainder of his time between the Department of Medicine (where he serves as the Assistant Director for Data Core) as well as UCSF's Center for Digital Health Innovation (CDHI). He also sits on the Digital Diagnostics & Therapeutics Committee as well as the Research Data Science Council. His research interests include healthcare price transparency, clinical data dashboards, and machine learning applications in medicine.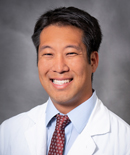 Matt Sakumoto, MD currently works at Sutter Health as a virtualist primary care physician and physician informatics champion for the San Francisco region. He first became interested in informatics working as a practice facilitator helping small practices and safety net clinic started on EHRs for Meaningful Use. He completed internal medicine residency at Mercy Hospital in San Diego (where he assisted in their Epic Go-Live). After completing fellowship, he gained experience at multiple telehealth startups and serves as a clinician-advisor to many early-stage companies. He is passionate about exploring and expanding the virtual care landscape, and his informatics interests include telehealth, provider workflow optimization, and population health management.
2016-2018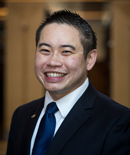 Steven Chan, MD, MBA (@StevenChanMD, LinkedIn) serves as physician on the Addiction Treatment Service at Palo Alto VA Health System, and affiliate faculty at Stanford University School of Medicine, completing the UCSF Clinical Informatics fellowship in 2018. His focus is on telepsychiatry clinical research trials, digital mental health, with applications for cultural psychiatry and underserved minority health. Dr. Chan's ideas, thoughts, and research have been featured in JAMA, Healthcare, JMIR (Journal of Medical Internet Research), Wired, PBS, and NPR Ideastream. Dr. Chan serves on the Scientific Program Committee and Vice Chair for the Workgroup on Mental Health & Psychiatric Apps at the American Psychiatric Association (APA), a part of the Committee on Mental Health Information Technology. Dr. Chan earned honors in Computer Science and Molecular & Cell Biology from UC Berkeley and his MBA/MD from UC Irvine.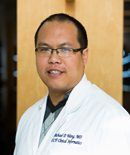 Michael Wang, MD is an Assistant Clinical Professor at UCSF Division of Hospital Medicine and medical lead at the Center for Clinical Informatics and Improvement Research (CLIIR), completing the UCSF Clinical Informatics fellowship in 2018, and co-founding the AMIA Clinical Fellows organization (formerly ACIF). Dr. Wang completed his internal medicine training at Highland Hospital in Oakland, CA after completing medical school at the Loyola University Stritch School of Medicine in Chicago. He received his BA from Harvard College in 2007. He was previously heavily involved with Project Health (now Health Leads) in Boston and remains involved with the Health Advocates program at Highland Hospital. Dr. Wang's current research interests include clinical documentation, underserved medicine, clinical workflow optimization, informatics policy, and genomics.